A new benchmark for drought tolerance
Australia's dry summers and droughts can be brutal on lawns —and even more so on your water use and bill.
TifTuf Hybrid Bermuda Grass (Couch Grass) was developed by the world's leading turf scientists with this challenge in mind and is a new benchmark for drought tolerance in turf grass in Australia. It has been formally recognised with the Smart Approved WaterMark for the following states and territories in Australia – QLD, NSW, VIC, TAS and SA (WA & NT excluded).
After many years of extensive independent testing and research, TifTuf Hybrid Bermuda (Couch Grass) is the first and only turf grass to receive this for drought tolerance in Australia or anywhere in the world.
TifTuf can be established with a fraction of the water that most other varieties require:
Can take root in less than 7 days, up to 75% faster than other varieties
Needs a fraction of the water other varieties require to get established
Superior drought tolerance requiring on average 38% less water than other varieties
25 years of research and development
TifTuf Hybrid Bermuda is the product of almost 25 years of research and development from one of the world's leading turf grass breeders, the University of Georgia. TifTuf has been hand selected out of almost 30,000 different Bermuda varieties, showing superior qualities in drought tolerance, shade tolerance, wear tolerance and winter colour whilst at the same time maintaining excellent turf quality.
STRI Group recently conducted a trial evaluating the "Performance of bermuda grass cultivars under different shade, irrigation and wear treatments". TifTuf Hybrid Bermuda was a clear stand out performer in this trial. Check out the trial results here confirming the superior traits that TifTuf possesses.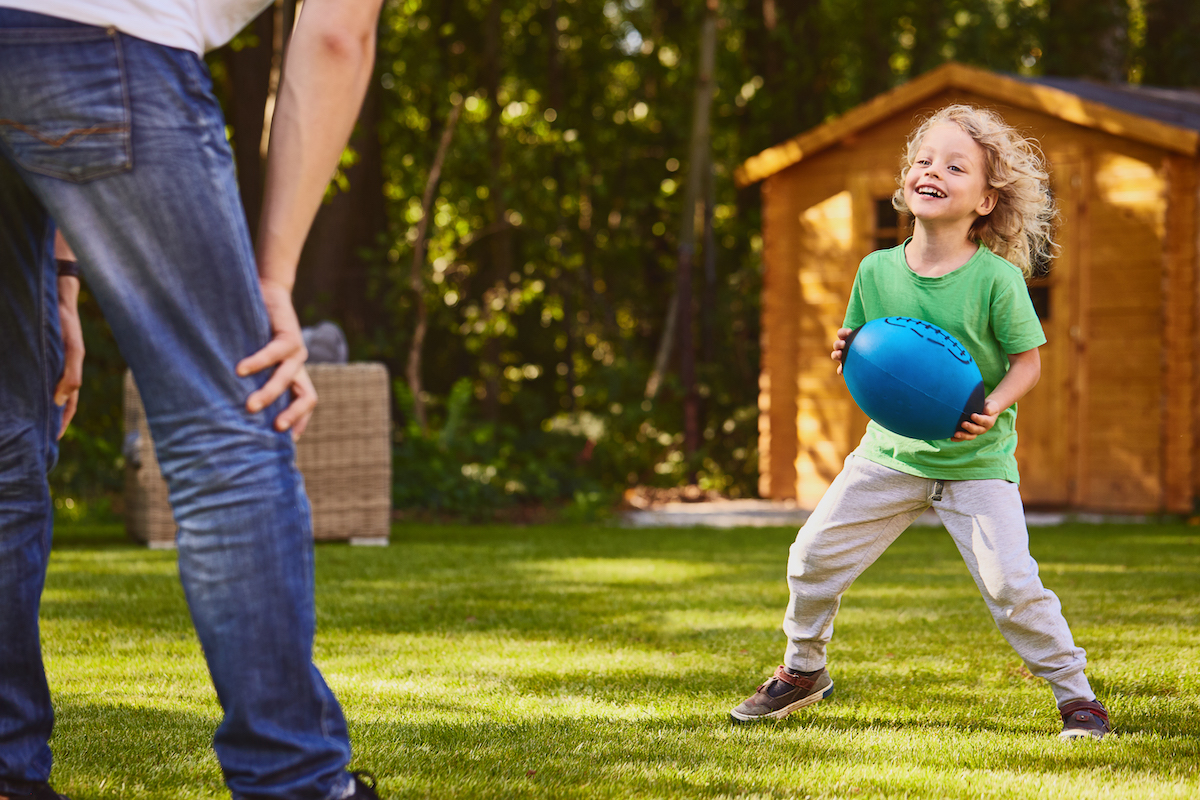 High wear tolerance and self repair capacity
The name says it all – Tiftuf is tough! This variety has a very fine leaf blade with dense growth, making it ideal for a wide variety of applications. Its density enables it to handle high wear situations like backyards and sports fields whilst its fine blade ensures shade tolerance and a very soft leaf to walk on.
It also meets the Erosion Control Australian Standard No# AS5181: 2017 – User and installation of turf as an erosion, nutrient and sediment control measure.
TifTuf bermuda grass has been scientifically forged to produce a great looking lawn with superior qualities, while requiring minimal inputs.
Turf Attributes
DROUGHT TOLERANCE

Very high

TRAFFIC TOLERANCE

Very high

MAINTENACE NEEDS

Very Low

SALT TOLERANCE

Medium

SHADE TOLERANCE

Medium
Find a Turf Supplier
AusGAP staff and growers are also available to help with the correct selection of turf for your situation. All of the AusGAP certified growers across Australia have an extensive knowledge of turf types and can advise on the best option for you if the choice is not clear.
[