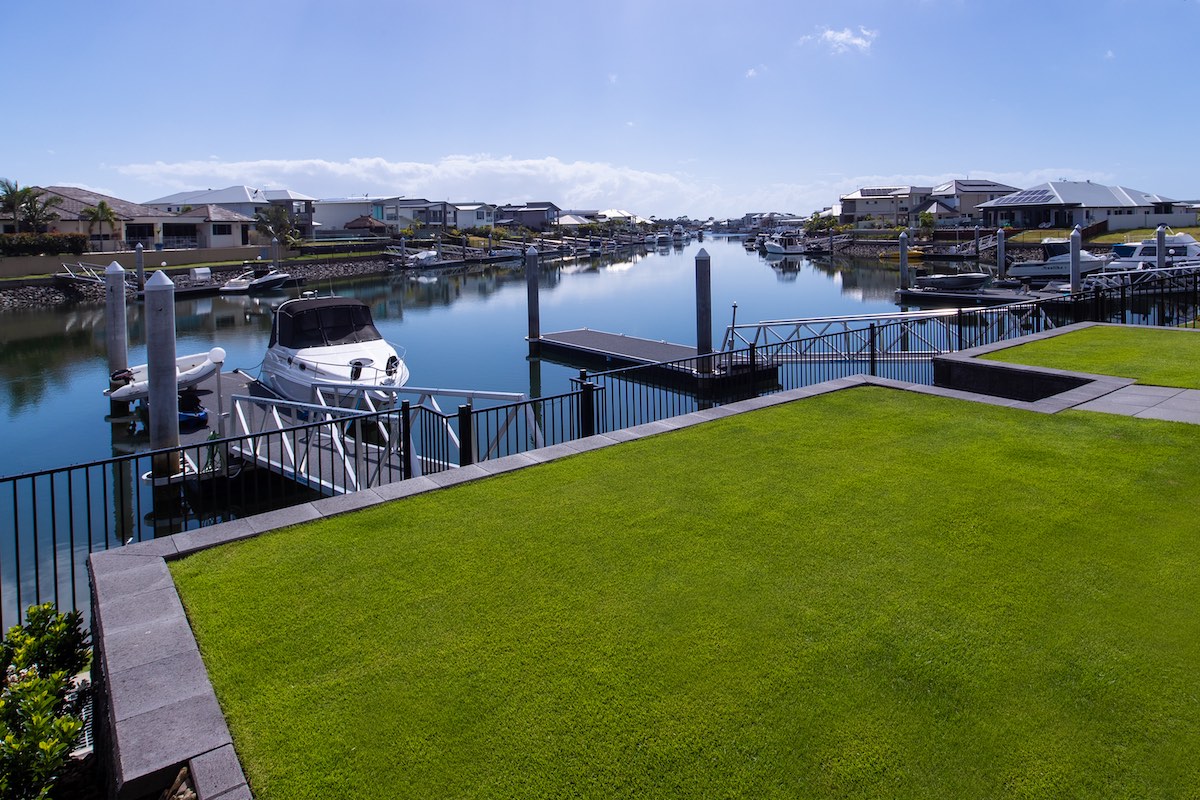 Stunning fine-bladed premium turf
Sir Grange Zoysia is a stunning fine-bladed premium turf variety, with a beautiful dark green colour.
Sir Grange has been hand selected from over 10,000 different varieties of turf, with its superior qualities making it stand out from the crowd. Once established it can stand up to whatever the Aussie climate can throw at it.
The number 1 selling Zoysia grass
Sir Grange was originally developed for the golf industry but it was soon discovered that due to its characteristics, it would make a fantastic home lawn. Its adaptability to a variety of climates in combination with the beautiful dark green leaf have seen it become the top-selling zoysia grass in the USA and is sold under a variety of trade marks, one commonly known as name BRF Zeon Zoysia.
It is loved across the USA as a high-end home lawn and BRF Zoysia is also known as the grass for golfers.
Sir Grange (BRF Zoysia) can be found on many high-end sites in Australia including Teven Valley Golf Course, Killara Golf Course and Indooroopilly Golf course.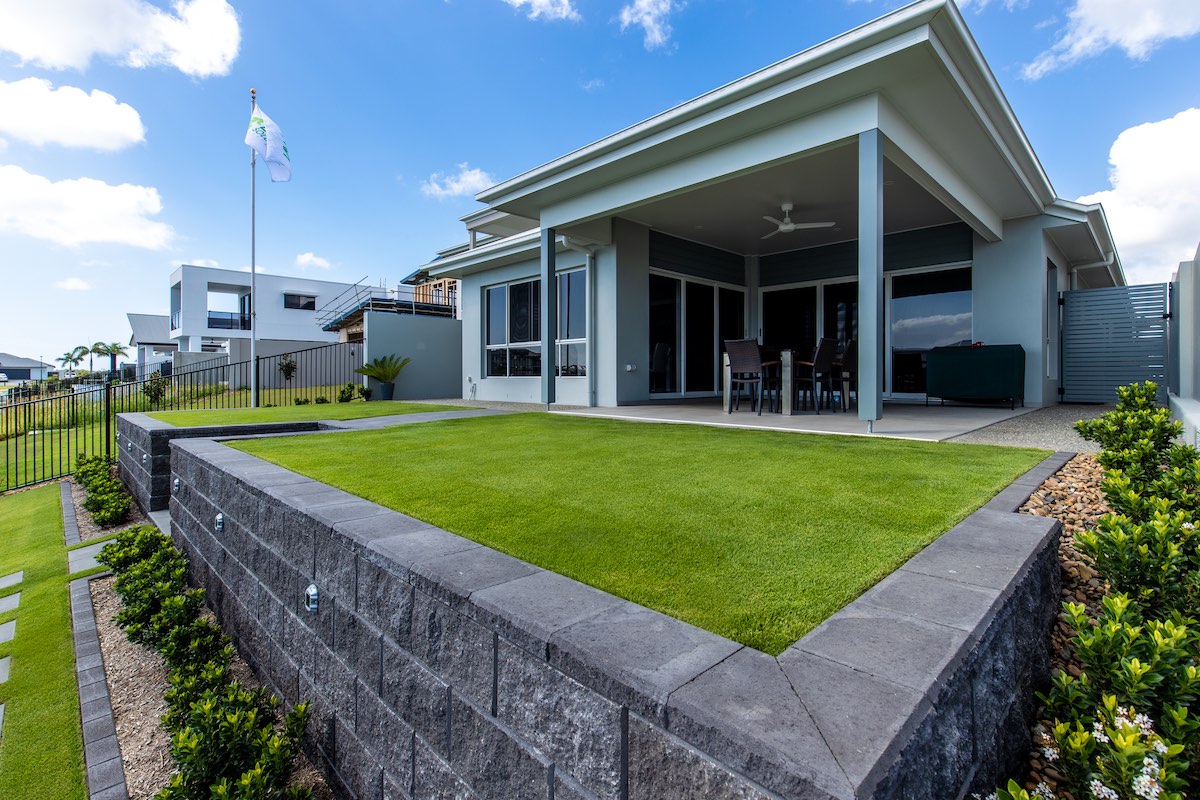 Excellent drought, sun and wear tolerance
Sir Grange is hardy and tough. It suits full sun situations and has high drought tolerance once established on a good sand/organic or 80/20 base of at least 100-200mm, which is an increasingly important consideration for both residential and commercial lawns. It also has a high tolerance for foot traffic and wear, with excellent self-repairing capability once the root zone is established to a depth of 200mm.
Can handle full sun
High drought tolerance (once established)
High wear tolerance (once established)
Self repairing
Minimal damage when scalped
High shade tolerance and low maintenance
Has your garden got areas of shade? Not a problem, Sir Grange Zoysia can handle it. Unlike some other common grass varieties that require full sun to thrive, Sir Grange has a very high tolerance of shady situations after establishment, needing minimal direct sunlight – only 3 hours of direct sunlight per day. Shade performance is maximised when wear in the shaded areas is minimal.
Sir Grange does not need to be mown as frequently as other common grass varieties, and also can be mown at a range of different heights to suit your garden and preference. Not only that, but it is less demanding of nutrients than other grass types.
Requires up to 50% less mowing than other common turf varieties
Can be mowed at a wide range of heights
Requires 75% less nitrogen than other common turf varieties and in many cases will need little to no fertiliser at all.
Sir Grange is also a low allergenic grass type, and its soft fine leaf texture is ideal for children and pets.
Turf Attributes
DROUGHT TOLERANCE

High

TRAFFIC TOLERANCE

Very high

MAINTENACE NEEDS

Medium

SALT TOLERANCE

Very high

SHADE TOLERANCE

Very high
Find a Turf Supplier
AusGAP staff and growers are also available to help with the correct selection of turf for your situation. All of the AusGAP certified growers across Australia have an extensive knowledge of turf types and can advise on the best option for you if the choice is not clear.
[