Posted 9 November 2021 by AusGAP Certified
The AusGAP Process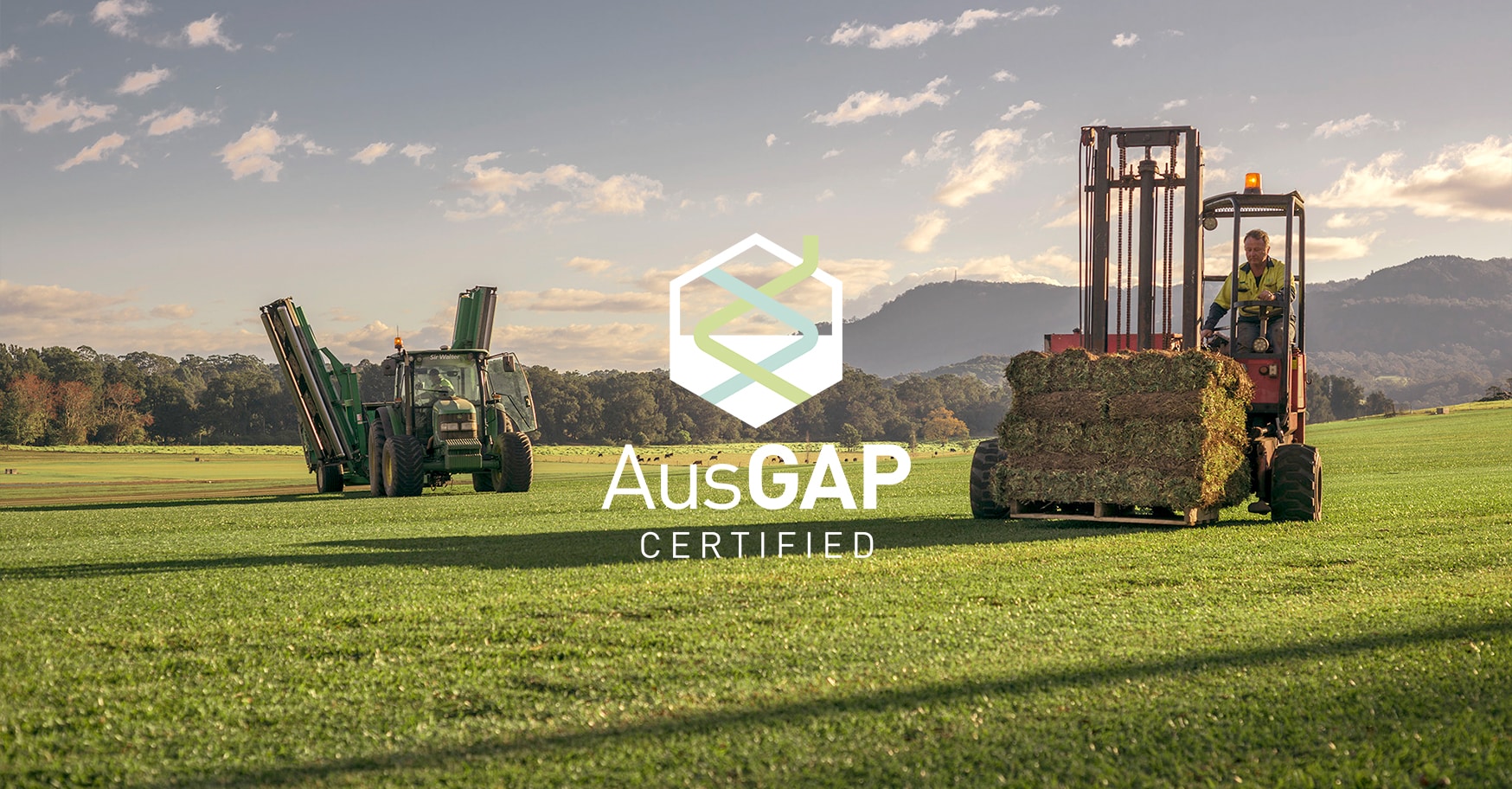 AusGAP strive to uphold and maintain the genetic purity of turfgrass varieties, so they remain true to type. Our processes reflect this. AusGAP are able to maintain variety purity from the lab through to when the turf gets delivered to your site. Years have been spent refining and perfecting the AusGAP process so that it ensures the best quality turf is on the market.
The AusGAP process involves building upon years and in some cases, decades of research and development. The turf varieties certified by AusGAP have undergone rigorous experimentation and have been handpicked by scientists from a choice of over 30,000 varieties. Continuing that work, AusGAP conserve the parent material and ensure every expansion of that material stays as true to its DNA as possible.
The parent material or 'breeder material' is sourced from plant breeding institutes such as universities and private turfgrass breeders. AusGAP source the required parent material from these institutes and provide it to a foundation farm. The foundation farm then becomes the first generation of that turf variety. During this expansion process from parent material to foundation farm, it is AusGAP's jobs to ensure the variety purity is maintained. Failure to follow these protocols stipulated by AusGAP would be detrimental to the whole process of turfgrass production. This can mean off types in the variety or that the DNA has mutated and is no longer true to type.
The expansion doesn't end with foundation farms, this is the first of few expansions. However, is it especially crucial that AusGAP audit and monitor stock as well as business and turf compliance during this expansion. Regulating the expansion of this first-generation material is fundamental so that registered and certified paddocks are genetically pure and true to type.
An expansion from the foundation farm is classified as a registered crop. Registered paddocks are the second generation of that turf variety. This stock has a limit on its number of expansions to certified stock, the last step in the expansion process. The product that is in the registered paddock can be used for commercial sale with some restrictions but is mainly used for on farm expansion. AusGAP's role is to provide administration through pre-planting forms and assessments, maintaining records of quarterly self-inspections and bi-annual AusGAP inspections. AusGAP are able to provide contact and arrange stock from the foundation farm for the registered paddocks.
Certified stock is the final expansion in the AusGAP process. Certified paddocks contain stock that is only to be sold and cannot be used for expansion. AusGAP end the expansion process here to maintain the genetic purity of the product. Turfgrasses that are expanded upon more than this and haven't been monitored can mutate and show different characteristics than what you are looking for in that specific turf variety. When AusGAP's stringent set of standards are met, this guarantees that you are getting the traits and characteristics in your chosen AusGAP certified turf variety that they were bred for. We provide administration at this level, the same as registered fields through pre-planting forms and assessments, maintaining records of quarterly self-inspections and biannual AusGAP inspection, key factors in every step of the AusGAP process.
AusGAP are involved at every level of the expansion process, proving that it is key to document and monitor turf varieties during these stages. Creating a paper trail allows AusGAP to trace everything back to the original source, integral to maintaining genetic purity. The AusGAP process is rigorous and time consuming for all involved, but AusGAP are passionate about providing genetically pure and true to type AusGAP certified grass.