Posted 12 January 2022 by AusGAP Certified
Sunnyside Instant Lawn and AusGAP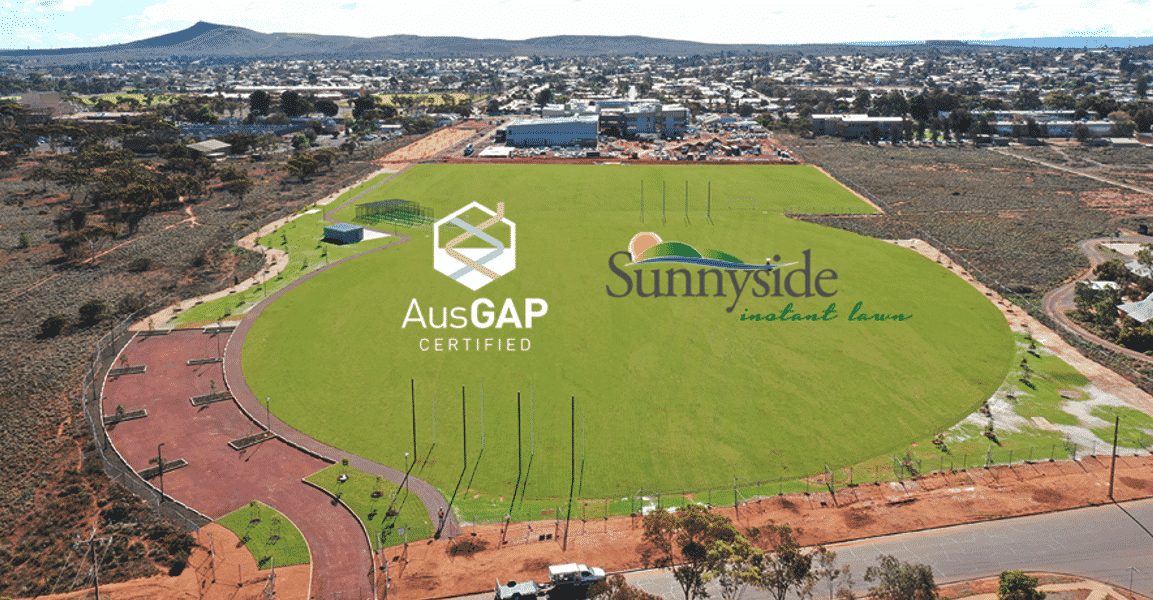 AusGAP provides consumers assurance that they are receiving quality, genetically pure, and true to type turf. There are over 40 turf farms nationally that produce AusGAP certified turf, Sunnyside Instant Lawn located in Bordertown South Australia is one of many producers of AusGAP certified turf. Family owned and operated and pushing the forefront of premium turf production Sunnyside Instant Lawn sat down with AusGAP to discuss one of their major projects and what it means to produce AusGAP certified turf.
Whyalla Secondary College is the latest state of the art $100 million secondary school in Australia, accommodating 1500 students between the years 7 through 12. Sunnyside Instant Lawn had the privilege of supplying 43,000m2 of TifTuf to the super school including two soccer pitches, one AFL oval and school surrounds. This meant that Sunnyside had the colossal task of sending two b-double trucks with 60 pallets per day for 14 days.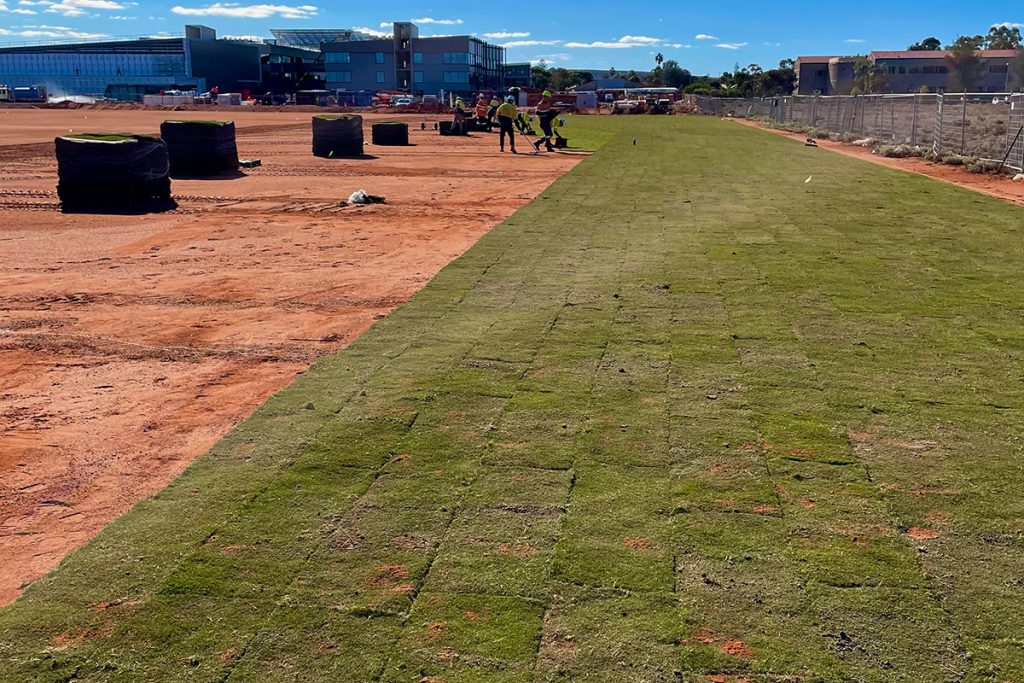 Why did you push for TifTuf for this project?
"The drought tolerance was something they were really interested in, and the fact that TifTuf was voted the best playable sports field in the US last year, that was something that really interested them. Whyalla is probably one of the driest towns in South Australia, it is pretty barren and doesn't get a lot of rainfall, they rely on Murray River water and the irrigation systems for the sports fields are from recycled water. So, water is a big issue for the town of Whyalla, and TifTuf's drought tolerance became a big selling point, and eventually were able to get the Department of Education to change the specification from kikuyu to TifTuf."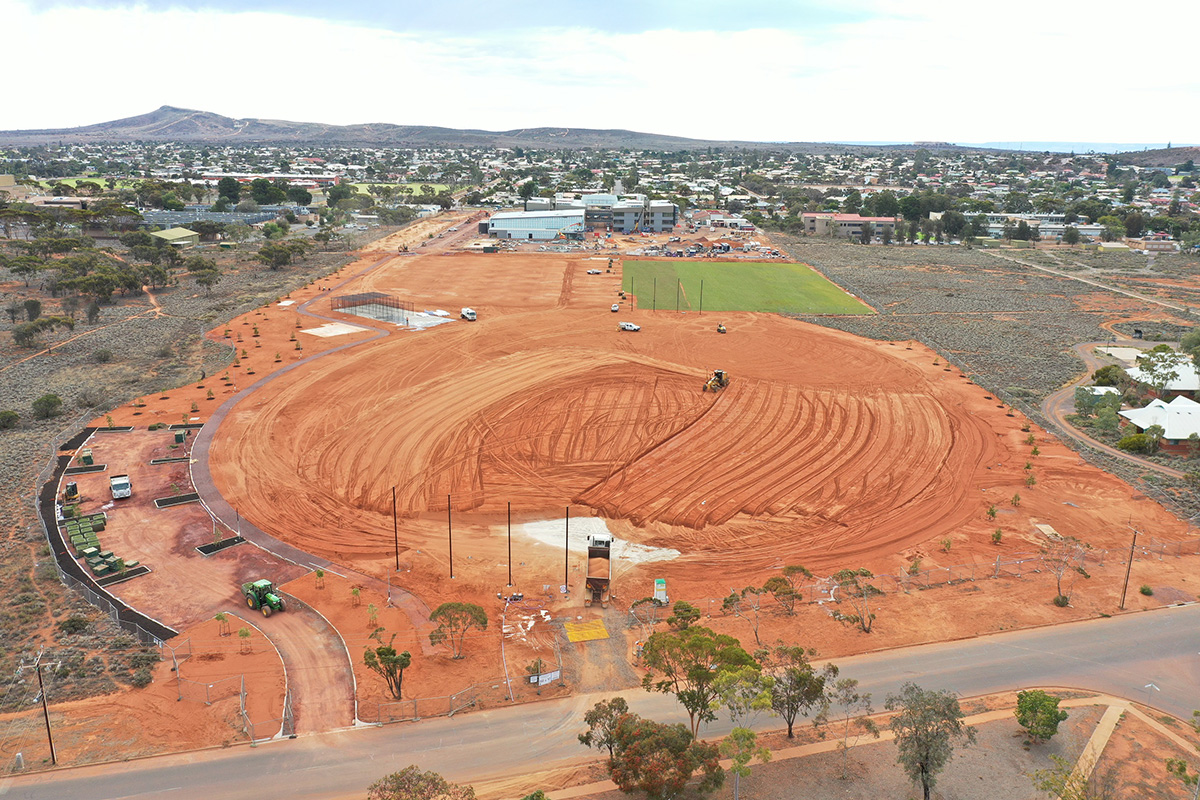 What have the results been like?
"The results are unreal, seeing that it was done in May, it's had its first couple of months of establishment right in the middle of winter, and we have photos of it rooting up to 100mm just a few months later which I'm really happy with considering it was right in the middle of winter. The TifTuf has been performing in the cold, frost and only 7mm of rain from installation to July so not much rainfall. Handover isn't until January, but the Department of Education and Sarah Constructions are really happy with it."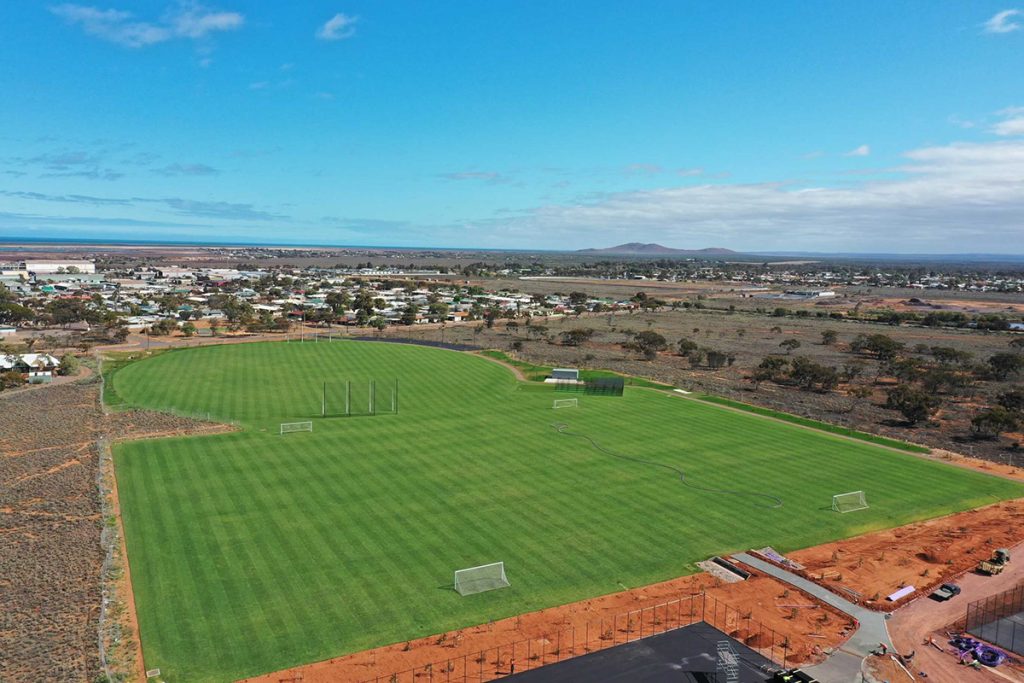 What role does AusGAP play in your work at Sunnyside Instant Lawn?
"I believe the role of AusGAP in our association is massive to make sure people are getting what they paid for. I like the idea of having quality assurance and how AusGAP ties in with our AusGAP Certified Representative (ACR), checking on our health and safety, quality assurance, AusGAP inspections, pallet control, weed control. I think AusGAP is very important for our business moving forward as far as quality control and safety goes.
If you don't have quality assurance anyone can tell the customer they can supply a product then supply them inferior product with weeds, disease, low tensile strength. We take a lot of pride in our business and having AusGAP its really making us get our act together on our programs, documentation, and records. Being with AusGAP has us thinking about the future and record keeping and getting all our ducks in a row."
AusGAP work closely with producers to ensure they can give customer quality assurance when purchasing AusGAP certified turf. It takes hard work all year from farmer to AusGAP representatives to ensure a quality product is ready to be delivered for every project.
Follow AusGAP for more news about evolving the turf industry and what it means to be AusGAP Certified.