Turf Usage
Homeowners
In 2016, a new quality certification program was introduced to the Australian turf industry. Known as AusGAP, it's based on the International Turfgrass Genetic Assurance Program (ITGAP).
 But while ITGAP is mainly concerned with protecting the genetic purity of turf varieties, AusGAP covers this and much more. In fact, AusGAP raises the bar on every aspect of turf production – from turf quality control through to the grower's business practices and record-keeping, staff training and customer service.
A quality benchmark
To achieve and maintain AusGAP certification, a grower has to undergo a stringent audit process and be subject to recurring site inspections. Why so tough? Because the best houses are built on strong foundations. And that applies equally to growing and supplying quality turf.
The AusGAP process is so robust it's why certified growers can confidently stand behind the quality of their products and services with the best consumer warranty in the turf business.
From a homeowner's perspective, it all adds up to one thing – when you deal with an AusGAP certified grower, you can be confident they are professional in every aspect of their business, and this is reflected not just in the quality of their turf products but their commitment to customer service.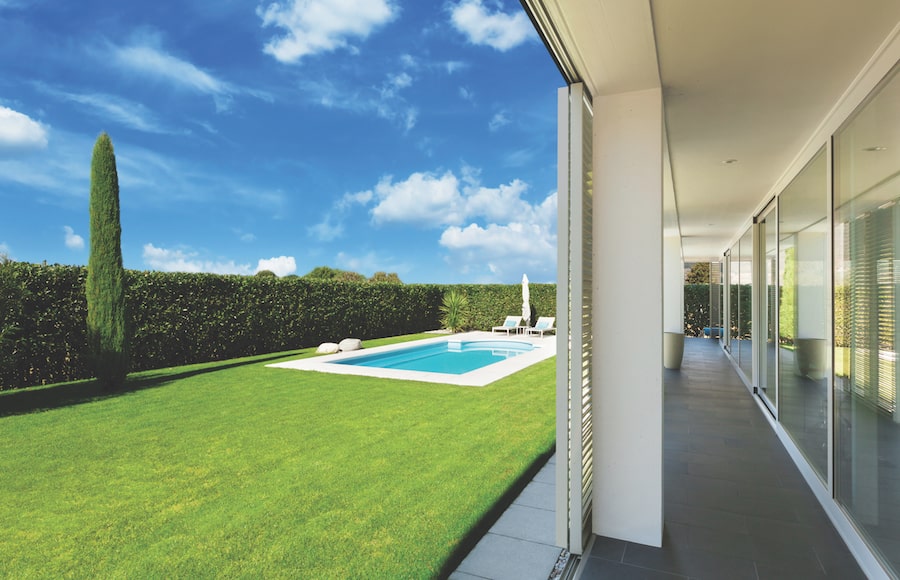 Sir Grange Zoysia turf grass in a modern pool yard
AusGAP Turf Selector
Whether your block is on acreage or you have a few small metres to cover, selecting the right turf for your situation is critical and can be made easy by using the AusGAP Turf Selector.
The Turf Selector takes into account a range of factors that will determine which AusGAP certified product best suits your needs and will then direct you to a suitable certified producer in your area.
All AusGAP certified producers provide warranties with their turf products that guarantee the grass to be visually free of pest and disease damage as well as free from foreign grass varieties and other weeds. AusGAP certified turf is produced under the strictest quality control regime in the industry and our producers stand by their products with the 10 year warranty.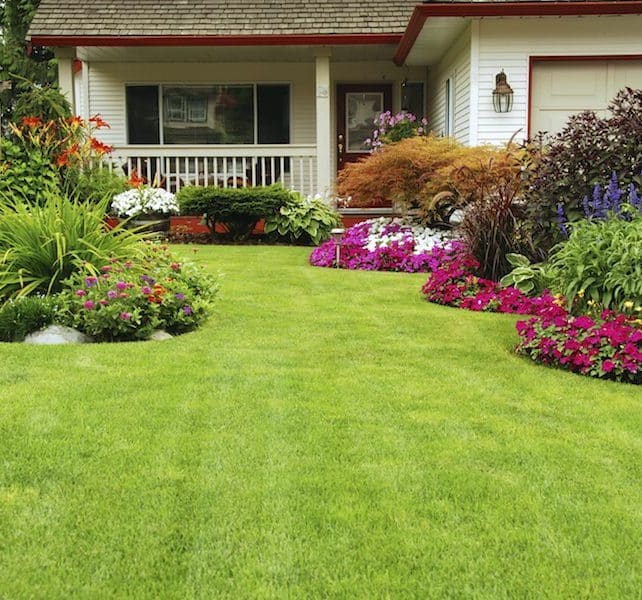 Helpful advice
Site preparation and maintenance are key to a successful lawn in any situation and your local certified grower is an invaluable resource of information and can lead you through the process from start to finish.
Download our brochure or contact AusGAP to begin the process for your next turf project.