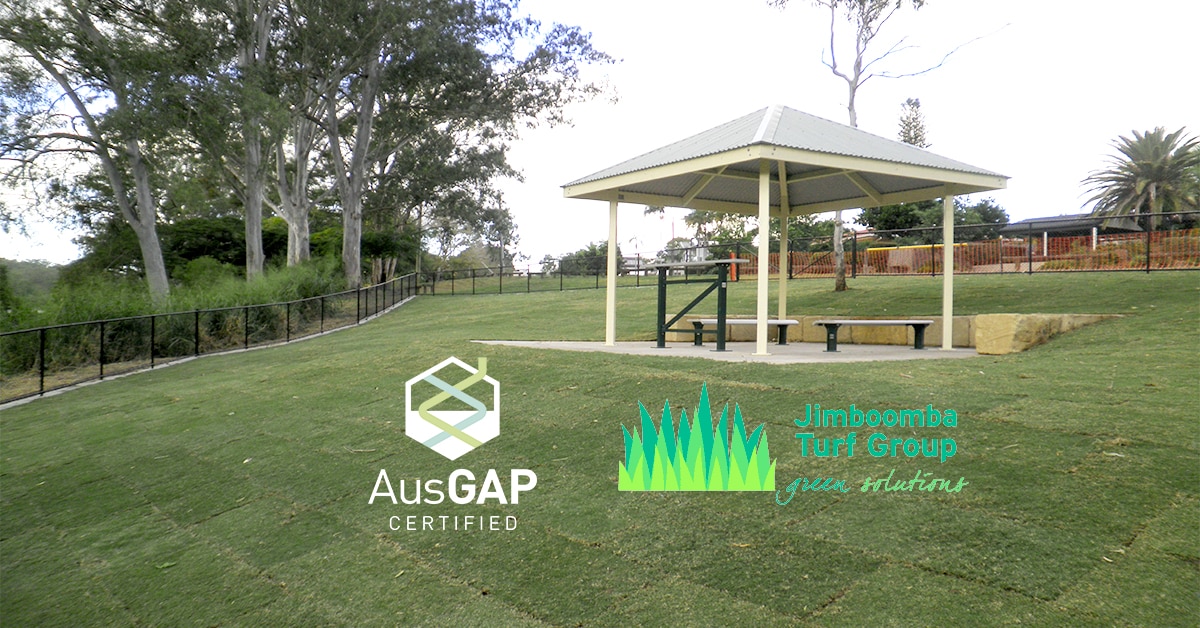 AusGAP is a safeguard for consumers, whether it is local government, commercial, or the domestic market. We audit over 40 farms nationally to give assurance that the end user is getting a grass that is true to form with the right characteristics. Jimboomba Turf located in Acacia Ridge, Queensland have been family owned and operated since 1973 and proud producers of AusGAP Certified turf since the program's inception. With a track record of excellence, Jimboomba Turf demonstrate some of the best of what the turf industry has to offer. Greg Lawrence from Jimboomba Turf was happy to share his experience with AusGAP about one of their latest turf projects and what it means to be AusGAP Certified.
Having showcased their superior product throughout the community, Jimboomba had the opportunity to provide TifTuf Hybrid Bermuda to a local off-leash dog park. With TifTuf's specific characteristics of low maintenance, high durability, and drought tolerance it was no surprise that council chose the long-term value of the AusGAP Certified turf variety.
How did you achieve this project?
"It was a dog off leash area that was in a pretty bad state from a dog lovers' point of view. It wasn't very user friendly, plus the dogs were coming out of there not looking as nice and clean as what they went in. It was not a well-maintained area, so we transformed the space. We improved the levels, brought in some good quality growing material for the project but also we added to the project by installing TifTuf because of the characteristics of the grass and especially for the water saving concept and the durability."
What has the feedback been like?
"The council is extremely happy, they contacted us and thanked us for the quality of workmanship and the standard we've brought back to the park. From the client's perspective they were extremely happy, from the wider community they are very appreciative and can see the added benefits of what we've done and basically can't wait to get in there."
Why is it important to produce AusGAP Certified turf?
"Everyone ends up with a better product, it will remove the chance that consumers will be sold the wrong product. I think it's very beneficial long term that the industry moves this way so that customers get quality assurance throughout the whole industry."
AusGAP works diligently to ensure our certified turf varieties remain pure and have that quality assurance the customer is looking for. The culmination of hard work and dedication between AusGAP and the grower results in a quality product perfect for every project.
Follow AusGAP for more news about evolving the turf industry and what it means to be AusGAP Certified.