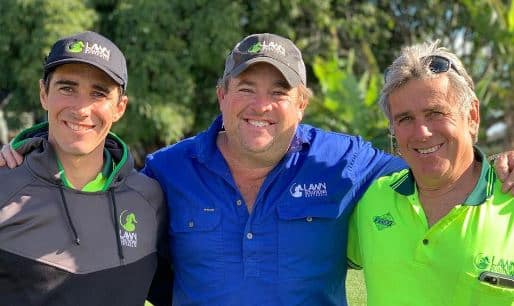 Yesterday the 9th July 2020 Earl's Turf held an Information Field Day at the farm including LSA Ambassador – Jason Hodges attended as a guest host.
Due to the interest in the event it was held over 2 sessions to adhere to COVID restictions and was a credit to the team at Earls Turf who put this day together and to Jason Hodges for his support and dedication to the LSA brand.
A range of customers attended from – resellers, local government, schools and commercial companies, they were showcased all the LSA turfgrasses grown – with the key focus on TifTuf.
It also featured on the local NBN news, please see link: https://www.nbnnews.com.au/2020/07/09/drought-tolerant-turf-grown-in-taree/