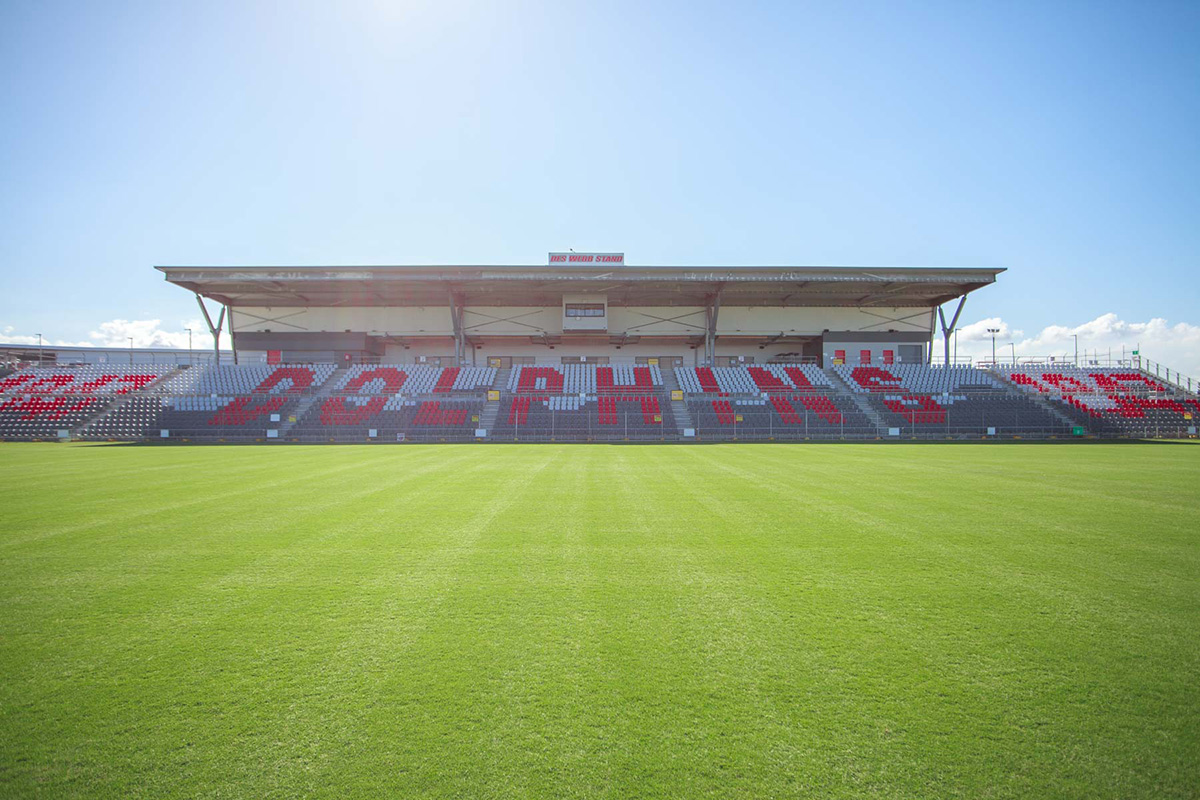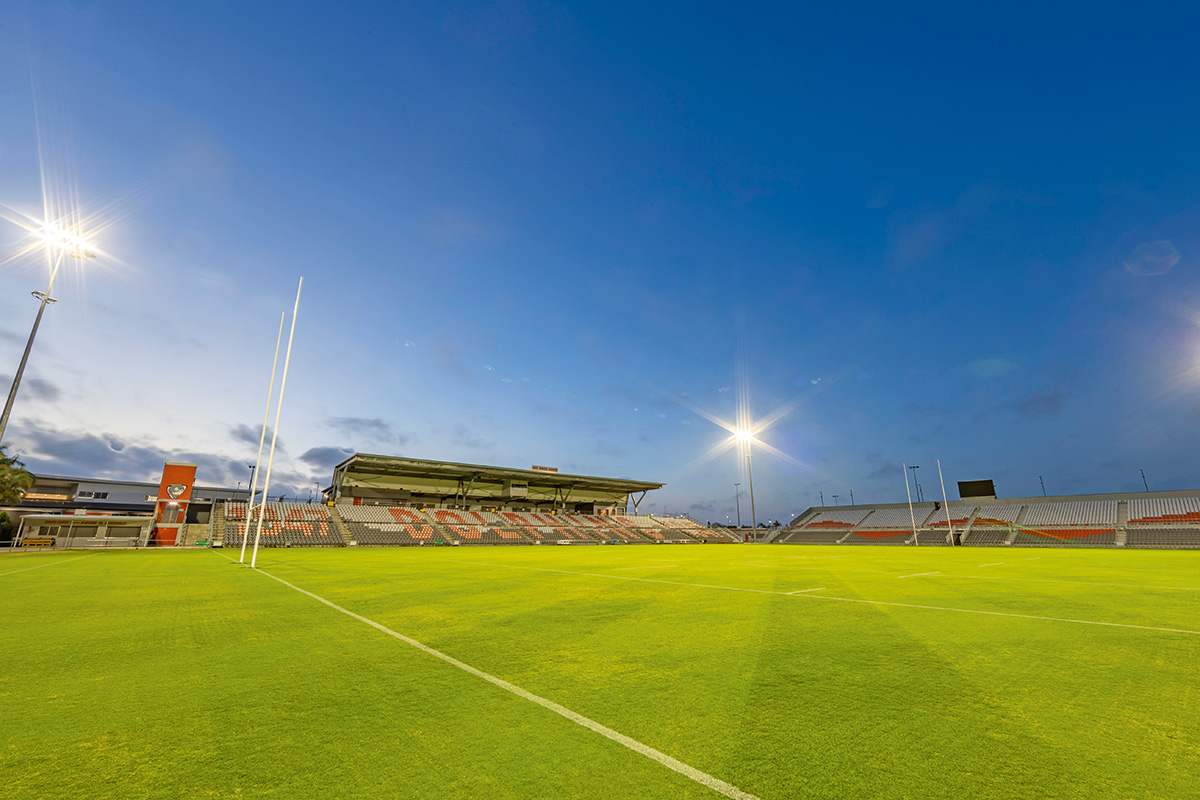 Project Details
WORK COMPLETEDFebruary 2018
CLIENTMorten Bay Council
TURF VARIETYTifTuf Hybrid Bermuda
Home of the Redcliffe Dolphins, the playing surface required a full oval reconstruction and Twin View Turf (TVT) were initially contacted by ground manager Paynter Dixon to quote on the project. This was a full oval reconstruction by TVT and was handed back to the club after a maintenance period.
Why was TifTuf chosen?
The ground was originally specified as Wintergreen Couch as the club wanted the same turf type as the Sunshine Coast Stadium. But after Twin View Turf a producer of AusGAP certified turf had showed them a sample of TifTuf and given them information about the significant advantages it had over Wintergreen, they changed the specification.
Twin View Turf were awarded the job on the 5th October and works commenced in mid-November to install the very first TifTuf sports field in Australia.
Preparation
Two total Glyphosate applications were completed in November to kill off all weeds and existing turf grasses that were on the field
Then the top 50mm of thatch and soil was removed to help prevent grow back of existing turf grasses
Next step was to rotary hoe the surface to a fine tilth and the existing soil was laser graded
TVT then installed a drainage system than ran across the field at 3.5m spacing fence to fence
Turf Irrigation Services installed a new irrigation system to the field after TVT's drainage installation
The field was levelled ready for the installation of TifTuf
TifTuf Installation
The washed TifTuf installation commenced the week of the 27th of November, however it was disrupted by large rain events and wasn't completed until the 6th of December.
Maintenance in preparation for handover
Application of pre-emergent herbicide plus starter fertiliser
Approximately 7mm of topdressing, completed twice
Follow up fertiliser application
Mowing program with a cylinder mower
Monitoring and adjustment of the irrigation system prior to handover
Results
The independent consultant, Paynter Dixon representative and the club were all extremely happy with the overall job and were very happy that they decided to go with TifTuf.
The new surface was given a thorough with the 2018 Rugby League Commonwealth Championships are held at the ground.
"Can't wait to see this field in play after all the work that went into it. I think the dolphins and anyone else that plays here will be pumped with the quality of the field." – Trent Hobson, Project Manager
TifTuf has a very fine leaf blade with dense growth, making it ideal for a wide variety of applications. Its density enables it to handle high wear situations like backyards and sports fields whilst its fine blade ensures shade tolerance and a very soft leaf to walk on.