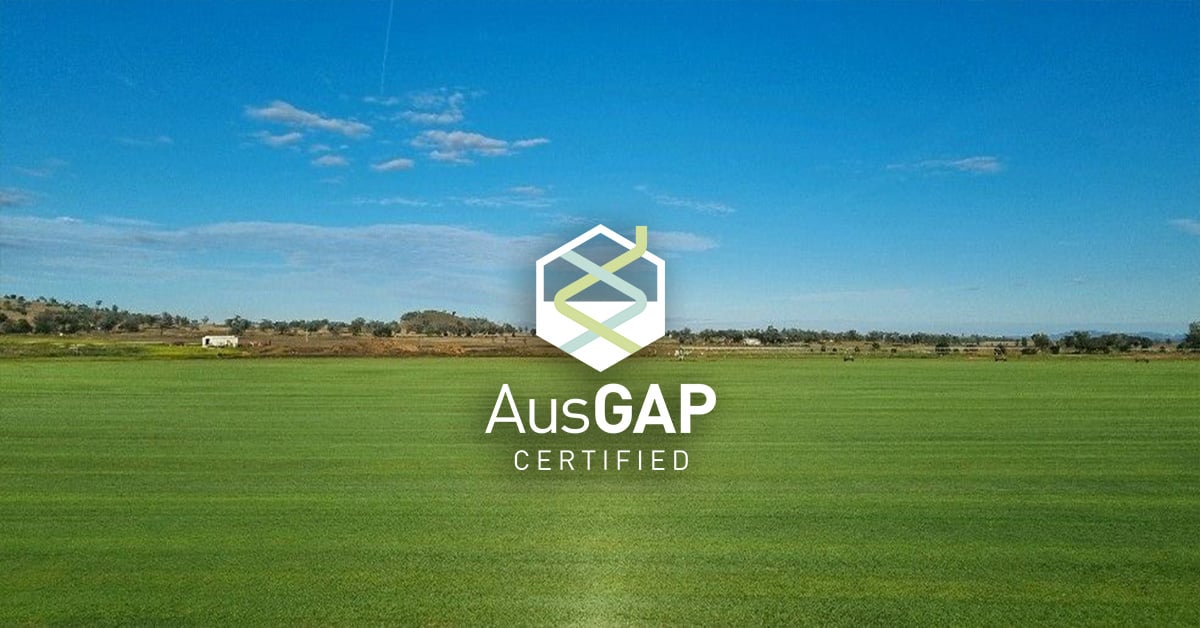 AusGAP sets the best industry standards when it comes to production of turf with policies and processes that guarantee turfgrass purity. Holding up these stringent set of standards are AusGAP clients, some of the best growers in Australia. Annually AusGAP award one of their clients that have consistently gone above and beyond with compliance and policies that we stipulate. This year AusGAP have the pleasure of announcing the winner as Newlawn Turf from Manilla, NSW.
To remain AusGAP compliant producers like Newlawn Turf must lodge quarterly self-inspection reports, preplanting forms, and follow many other processes and policies. Newlawn Turf are consistently engaged in the program through proper documentation, AusGAP webinars, and completing rectifications after AusGAP inspections. Each visit since the AusGAP program was founded, turf compliance and quality has increased and is consistently excellent.
AusGAP Program Manager Michael Sutton states "From the first time I visited Newlawn Turf in 2019 to my most recent visit in February this year, the turf quality has improved dramatically. Not only this, their program compliance levels have also increased."
We asked them what it meant to them to receive this awards and this is what Newlawn Turf's Sales Manager Matt Reardon had to say:
New Lawn Turf are honoured to receive the AusGAP Award 2022. This award acknowledges the dedication and achievements of our management and staff who continually strive to produce a high-quality turf product.
We are proud to be associated with AusGAP and part of a large network of accredited growers across Australia with the best Australian Turf Accreditation program. AusGAP is internationally recognised and is an exclusive agent for ITGAP, who ensures we implement strict growing practices, giving our customers quality assurance and a genetic purity guarantee with every lawn supplied.
New Lawn Turf is a family owned and operated business, established in 1992. We have grown from humble beginnings with a small farm located in Armidale NSW, to a state-of-the-art turf growing facility with over 100 acres under production at Manilla NSW, in the Tamworth region. Our turf is produced under centre pivot irrigation and harvested using automatic machinery which is then dispatched across eastern Australia.
New Lawn Turf cater for a diverse range of customers. These include, residential lawns, schools, and landscapers, through to large commercial projects including sports fields, golf courses and wholesale customers. As we continue to grow and expand our service offering, with a turf washing plant under construction, for our sports field clients; we look forward to the future, and pride ourselves knowing that every roll of turf delivered to our customers is grown to the highest Australian and international turf grass standards.